Owning a prime location on 44-46 Le Thanh Ton Street, Vinpearl Empire Condotel Nha Trang is a new product of Vingroup and stands by one of the most beautiful bays in the world. Thank to being at golden position, luxurious design and "profitable investment with increased value following the time" policy, this is a great chance to invest and to get profit on the Tet holiday 2016.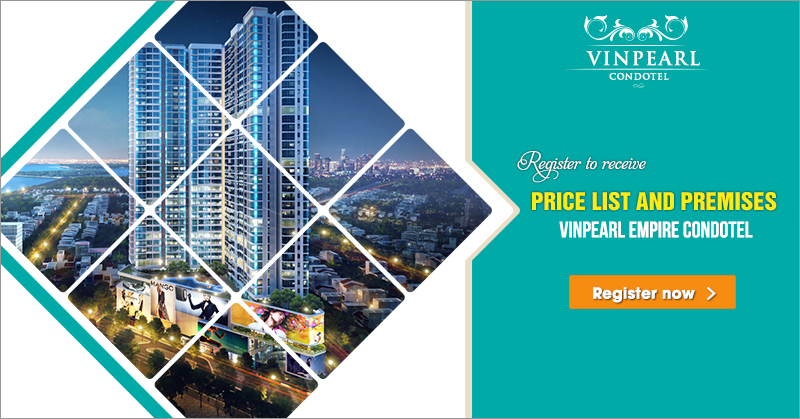 NEW SALE POLICY OF THE CONTRACTOR
1. Commitment of income from RENT-OUT PROGRAM
The level of rental income commitment: Customers will received 85% profit from rental program but this level is not less than 10% value of the apartment (VAT is not included) per year.
Commitment time:

5 years

since customers paid 100% value of the apartment before VAT and due VAT on each period of time
Payment conditions: The owner starts doing commitment of Rental Income until customers pay 100% value of the apartment before VAT and due VAT on each period of time (not depend on the time you sign the contract)
Payment periods: the first payment is after 6 months from the date of eligibility. The next payment will be 06-month period / time
2. Benefits of customers when taking part in rental program
Free using 15 nights

(Condotel nights/year) since customers paid 100% value of the apartment before VAT and VAT of all installments
In case, there is no available apartment at the time of registration, mansion owners can exchange bedrooms of apartments in the city into the same rooms in Vinpearl hotel system.
Partners/inviters of customers can exchange nights at the hotels in Vinpearl system.
FLEXIBLE PAYMENT SCHEDULE
It not only is one of two newest resort real estate projects, but also brings the chance of getting high profitable rate in coastal city Nha Trang, Vinpearl Empire owns prime location:
Being located at No 44-46 Le Thanh Ton street, it is 200m far from beautiful Nha Trang beach, 2km far from city center and 1.8km far from Nha Trang airport.
Thank to attraction of the beauty of and great incentive policy of Vingroup, Resort real estate products of Vingroup Nha Trang which had been launched, room capacities were always at 80% and 90%.
Real estate investment with increased value following the time
Besides golden position, Le Thanh Ton Condotel products have also been specially paid attention by the investors. Although these products are new, they have suitable factors for investment environment in Vietnam.
Vinpearl Empire apartments have smart design with various choices of area 42-130 m2 (with 1-3 bedrooms, 1 big living room and spacious kitchen). Especially, the number of small areas is up to 70%. Thus, investment chance and profitable potential of this product clearly come from rental housing since prices and areas are equal to senior apartment.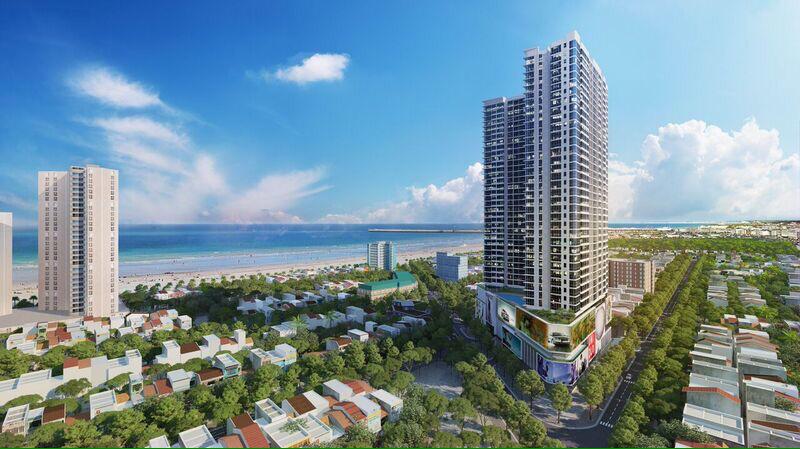 Perfect amenity and service system
It has 41 floor height; including 2 basements, 4 floors for Vincom shopping mall, 2 five star amenity floors, luxurious lounge, spa, Gym… So the rest is 34 floors for apartments. Thus, Condotel Nha Trang can meet the demand of living and relaxing of customers

Currently, this product has been in final construction stage before being launched. This time is considered being the golden time to purchase Vinpearl Condotel Nha Trang. If you wish to know more information, please register now!
https://condotel.info/wp-content/uploads/sites/58/2016/03/vinpearl-condotel-ho-chi-minh1.jpg
527
824
alphahousing
https://condotel.info/wp-content/uploads/sites/58/2016/03/logo2.png
alphahousing
2016-05-05 03:31:22
2016-05-10 05:02:22
Vinpearl Empire Condotel Nha Trang